Wardell
Wardell
New York and LA-based duo Wardell draws from a wide range of influences, but their music is best informed by a shared history. Theo and Sasha are a brother and sister whose songs speak to their summery Los Angeles heritage, the comfort and rivalry of family, and a diverse set of shared musical tastes ranging from Kate Bush to the Distillers. After the release of their debut EP The Brother / Sister EP, on UK label National Anthem, Wardell saw critical acclaim from publications as varied as NME, Interview Magazine, Refinery 29, and Vogue.

Following a string of performances at SXSW, the band spent most of summer 2014 in the studio recording their debut album. The album builds on the sunny tones of The Brother / Sister EP and refines that sound, bringing just a hint of grit to the mix. From the dance-pop leanings of "Dancing on the Freeway" to the soulful "Love / Idleness", it is the fully realized work of two musicians whose visions – if not their locations – have perfectly converged.

The forthcoming album will be released in February 2015.
MEDIA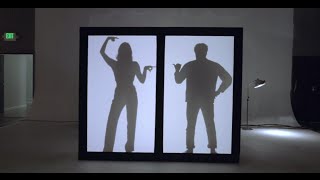 Wardell - "Funny Thing" (Official Music Video)